The national strategic framework on ending child marriage in Ghana was launched on Monday 22nd May 2017. Present at the event were the Country representative of UNICEF Ms. Susan Ngonji, representatives from the Canadian High Commission, Ghana Education Service, Ghana Health Service and, representatives from United Nations Population Fund (UNFPA), and other civil society organisations.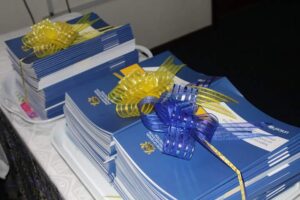 The Framework on ending child marriage is designed to provide an integrated vision and a clear direction to all stakeholders in order to ensure a well-structured and well-guided collaboration between state and non-state institutions.
The minister for Gender, Children and Social Protection gave a statement on the menace. In her statement she made recommendations to the stakeholders present to rise and act very fast to end child marriage because the Ghanaian child cannot wait. She also said that this is the right time to rise and fight against child marriage. The Minister added that the goal of the Framework, embedded within the United Nations Sustainable Development Goals (SDGs), was to end child marriage, using a holistic approach to ensure youthful livelihood and socio-economic transformation by 2030. She officially launched the strategic framework on child marriage.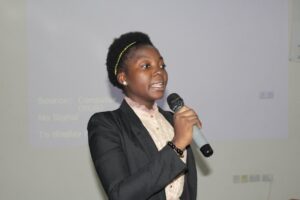 Victoria Quaynor, a youth representative and an ambassador on the advisory board on ending child marriage also shared her experience on what she is doing and what really motivates her to advocate on the subject matter. She stressed on the fact that young people should be engaged in the fight to end child marriage in that they should be the drivers and frontiers on ending child marriage in Ghana.
By Victoria Quaynor, Curious Minds